About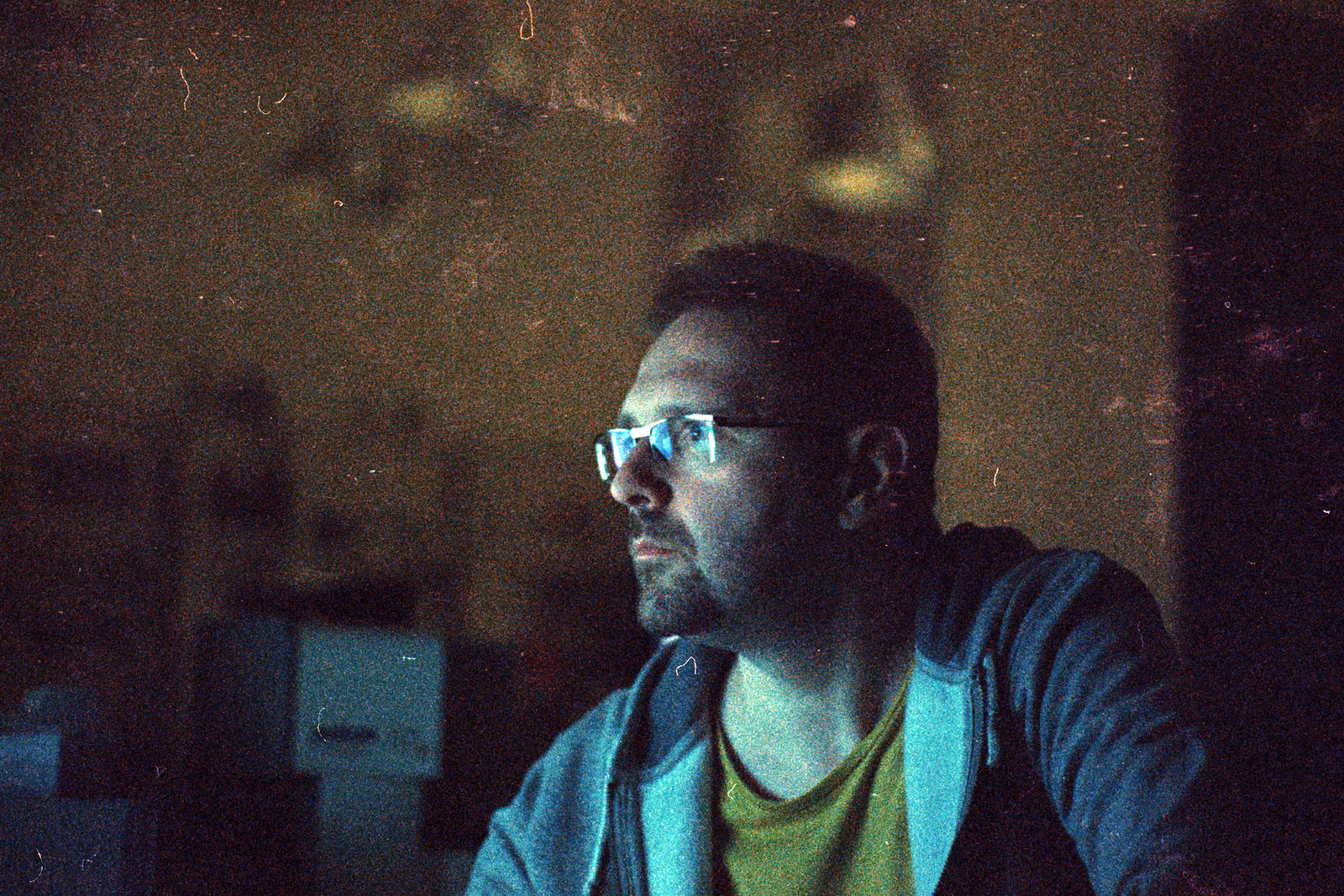 Art-photographer. Devoted colour explorer and an author of numerous articles on photography and image processing. An author of "The Living Digit" book (published by Treemedia in 2013). A co-founder of the creative and film laboratory SREDA in Moscow, international photo travellers club Frameway and Dehancer App.
Born in 1974 in a small Russian town Protvino, Pavel graduated from Moscow College of Improvising Music as a musician in a jazz ensemble. In 2006 he stopped his activities as a musician and wholly devoted himself to photography. Pavel lives in Moscow most of the time.
Books
Undev., Moscow, 2016. Self-published
MISTAKES, Moscow, 2015. Self-published
LIFELIKE: A Book on Color in Digital Photography, Moscow, 2015. Publishing house "Treemedia", ISDN 978-5-903788-39-2
Exhibitions
2018, 5 – 30 September. «Undev.», Personal exhibition. Creative Lab "SREDA", Moscow
2017, 12 – 28 May. Photobookfest 2017, The Lumiere Brothers Center of photography, Moscow — "Undev." book.
2017, 25 April – 4 June. "Books that are", Peschanaya Ground, Moscow — "Undev." book.
2016, 2 December – 9 April. INFOCUS Photobooks Exhibition 2016, Phoenix Art Museum (Arizona, USA) — "Undev." book
2016, 9 – 31 July. The Photobook Exhibition. Benaki Museum, Athenes (Greece) — "Undev." book
2016, 7 April – 15 May. "Special Edition. Photobook in Russia", Metenkov Photo Museum, Ekaterinburg (Russia) — "Undev." book
2015, January, 20 – 30. "Venue", exhibition of Frameway club. Moscow, FotoLoft gallery
2014, November, 18 – December, 14. "Arctic", Moscow Multimedia Art Museum
2014, Janiary, 17 – Febriary, 6. "Adults", exhibition of Frameway club. Moscow, FotoLoft gallery
2013, September, 17 – October, 25 октября. "Window to Arctic", Moscow, Gogolevskiy bulvar
2013, April 6 – 21. Festival of Street photography. FOTODOC, Moscow
2012, October 13 – 31. Photodays in Ogre (Latvia), international exhibition "URBAN"
2012, May – June 21. National Geographic and the "World According to Bloggers" project exhibition. Moscow, Tsvetnoy Boulevard (open air)
2010, March 3 – April 3. "Vietnam. 20 moments of life" exhibition. VietCafe, Moscow
2010, March 28. "Phototravel to Burma" exhibition. "35 mm" movie theater. Moscow
Publications
2011, November. Chapter "Vietnam. Fairytale Caobang" in the "World According to Bloggers" book
2010, September. "Upstream along the Mekong river", National Geographic Traveller (N 24)
2010, June. "Photo traveler. The mistery of Caobang", Digital Photo (N 86)
Interview (in english)
2013, April. Interview for "Leica Liker" blog