LIFELIKE (2013)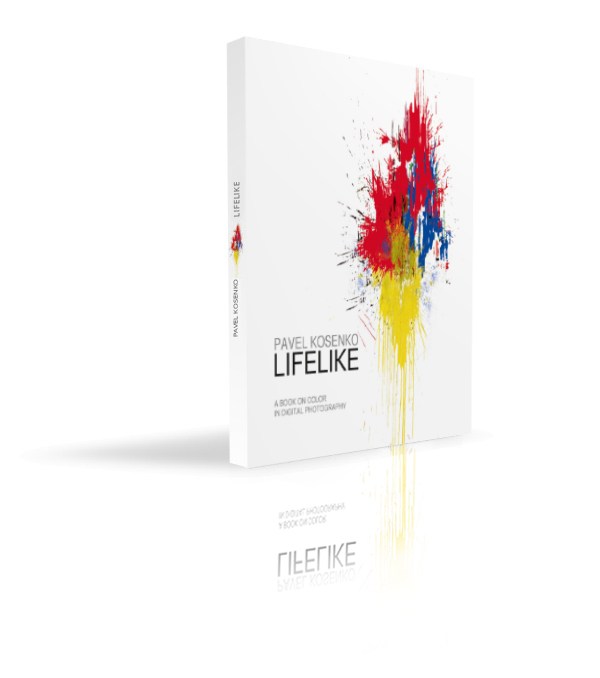 This book is about color in digital photography. It is written by a color photographer who, in his daily work, has to use the knowledge of color in art and the possibilities of modern image processing techniques. I did not, however, intend to write a manual on digital color correction – there are a lot of good ones out there already. Instead, my focus is on all things color; from color perception, interrelation between color and composition, evaluation of color intensity to planning and organization of photo shoots, RAW conversion and color correction in Adobe Photoshop.
Many contemporary photographers lament the "lifelessness" of digital images. We look at the picture, admire its vibrant colors and sharp lines, and still can't help but feel nostalgic for the photographs of the old, pre-digital age. This increasing lack of satisfaction with digital color has an explanation, which needs to be understood – and dealt with – to achieve an optimum in color intensity. This book is my account of what I have come to in my experiments with color.
Language: Ensligh
ISBN 978-5-903788-39-2
© Pavel Kosenko, 2015, Moscow, Russia
© Chapter 23 by Alexander Serakov, 2015, Moscow, Russia
© Translation by Ksenia Prasolova, 2015, Kaliningrad, Russia
© Treemedia Content, 2015, Helsinki, Finland
© Frameway LP, 2015, Scotland, UK
Table of contents
About the author
Introduction
Chapter 1. A Play on Words
Chapter 2. Looking for Color
Chapter 3. Saturated Color
Chapter 4. Subdued Color
Chapter 5. Devil in the Detail
Chapter 6. Painting the Dark
Chapter 7. Background for Color
Chapter 8. Painting the Light
Chapter 9. Clipping Shadows
Chapter 10. Let's Get Muddy
Chapter 11. Benchmarking with Neutrals
Chapter 12. The Kodak Reds
Chapter 13. Film vs. Digital?
Chapter 14. Learning from the Masters
Chapter 15. "Honesty" in Photography
Chapter 16. What Color Is Your Skin
Chapter 17. Issues in Digital Color
Chapter 18. A Shortcut
Chapter 19. Raw Photo Processor
Chapter 20. True-film Profiles in RPP
Chapter 21. The Resistance of Masterpieces
Chapter 22. Processing Files in RPP
Chapter 23. Processing Files in ACR (Lightroom)
Appendix A. Understanding Curves
Appendix B. RPP for Beginners
Photos used in Figures